An Dioplóma sa Ghaeilge A2 (Diploma in Irish A2)
Course Overview
Acadamh na hOllscolaíochta Gaeilge offers a Diploma in Irish (Level A2) to all students and staff within the National University of Ireland, Galway and in other centres outside of the University.
Applications and Selections
Application Form
An application form is available here: Online application form
If you enrol on this course, you will be registered on the university student records system.
Who Teaches this Course
Requirements and Assessment
Key Facts
Entry Requirements
No formal entry requirements for this course.
Applications are welcome from those interested in gaining a basic knowledge of the language.
Additional Requirements
Recognition of Prior Learning (RPL)
Duration
2 years, part-time
Next start date
September 2023
A Level Grades ()
QQI/FET FETAC Entry Routes
Closing Date
Mode of study
Award
CAO
Course code
Course Outline
The Diploma in Irish, Level A2, provides a basic knowledge and understanding of Irish to students who have no prior knowledge of the language. Throughout the course, student's communicative skills will be developed and (s)he will be equipped with the ability to function through the medium of Irish in a range of basic everyday realistic situations. Authentic communicative activities will be used (i.e. television and radio programmes, newspapers, etc.) so that the student will gain an insight into everyday usage of the language.

The diploma is delivered part-time over two years. Each academic year is divided into two parts called semesters. A semester consists of 10 teaching weeks. Students will attend a three hour class once a week over two academic years and will have the option of spending one weekend in the second semester of both years in the Gaeltacht. There is additional fee for the weekend course. The courses consists of four modules. Students must successfully complete all modules over the two-year period to be awarded a Diploma.


Diploma in Irish (Level A2) - Year 1 & Year 2
Listening and Speaking 1 and 2
Writing and Reading 1 and 2
Further Education
Students can continue with their study of the Irish language by progressing to the next level of Dioplóma available, which is the B1. Levels continue to C1 level which would cater for those with a good fluency in the language.
Why Choose This Course?
Career Opportunities
Diploma in Irish, Level A2, is used as a stepping stone to progress to the higher levels of diploma and a lot of our students pursue a career in primary and post-primary teaching after undertaking these courses.
Who's Suited to This Course
The Diploma in Irish, Level A2, is suitable for students who have no prior knowledge of the language The course syllabus is based on the A2 level and standards established by the Common European Framework of Reference for Languages.
Learning Outcomes
Transferable Skills Employers Value
Work Placement
Study Abroad
Related Student Organisations
Course Fees
Fees: EU
€990
Fees: Tuition
€[]
Fees: Student levy
€
Fees: Non EU
€
Depending on your status, there are different fees for this course.
Annual Fee for full-time students in the University: €250
Annual Fee for Alumni: €660
Annual Fee for all other applicants: €990

Applicants should ensure that they click on the relevant application form link in order to ensure that the appropriate fee is paid depending on their status. Applicants may apply online by using the appropriate form under "Applications and Selections" in the "Course Overview" section.
For further information on fees, e-mail andioplomasaghaeilge@ollscoilnagaillimhe.ie
---
What Our Students Say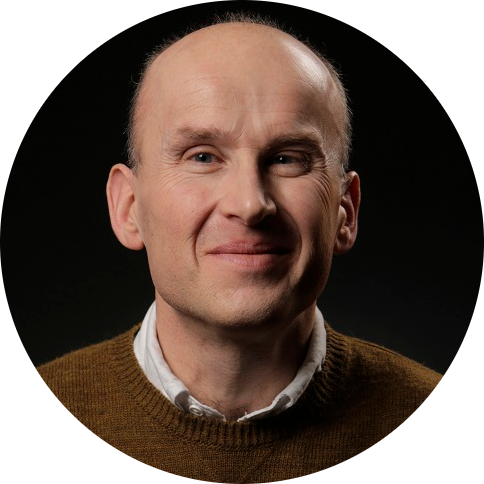 Dave Moore

|

Dioplóma sa Ghaeilge
D'fhreastail mé ar an Dioplóma sa Ghaeilge (C1) mar mhac léinn lánfhásta. Bhí mé neirbhíseach sular thosaigh mé mar nach ndearna mé staidéar ar an nGaeilge sa scoil (is as Sasana dom) ach ní raibh gá dom aon imní a bheith orm. Fuair mé tacaíocht den scoth ó thús go deireadh ó fhoireann Áras na Gaeilge agus ó na mic léinn eile sa rang. Bhí atmaisféar breá dearfach ann agus bhí an staidéar féin i bhfad níos éasca mar gheall air seo. Chaith mé cúpla bliain an-sásúil in Ollscoil na hÉireann, Gaillimh agus mé ag déanamh staidéir ar an Dioplóma sa Ghaeilge. Thaitin sé go mór liom agus mholfainn go láidir é.